Friends & Family Plan
Because sometimes it takes a village
Get Started
---
A new way your loved ones can help
We get it — fertility treatment can be expensive. That's why we created the award-winning Friends & Family Plan, where you can invite a family member or friend to take out a loan on your behalf.
If you need extra help paying for IVF or egg freezing, this can be a great option to help you move forward.
---
Enjoy the same benefits of all our plans
Our flexible payment plans combine all of your treatment costs into one easy monthly payment.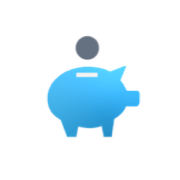 Friends & Family IVF Plan
Covers clinic procedures, lab work, medications, and more
---
Starting at
$300 to $475/month
*
Plan prices based on your clinic, borrower's credit score and approved IVF-related expenses.
---
Competitive low-interest rates
No prepayment penalties
Bill pay management
Fertility expert support
Get Started
---
3 easy steps to get started
Select a family member or friend
Have chosen family member or friend prequalify
Connect with our Account Managers to create a personalized plan for you
Get Started

I explained it all to my mother and she said, 'If you feel all right about it, then let's do it. We filled the Friends & Family Plan form online together. A few minutes later, an email came in saying that we were approved and both of us started crying."
-LaMonica M.
Read more about La Monica's story at
FAQ
How is this different from a classic Future Family loan?
+
The Friends and Family plan is exactly the same as the classic Future Family loan, but instead of you paying off the loan, the monthly payments would come from your friend or family member's account. The person who takes the loan out on your behalf would have bill pay management, but you would have access to support from our Fertility Coaches, who are all registered nurses with years of experience in fertility healthcare.
That is totally up to you! Oftentimes people ask parents or siblings or even best friends to help. We recommend a credit score of 720 for the Friends & Family plan applicant.
Do you have any tips for asking someone to take a Friends and Family loan out for me?
+
Some tips on asking someone to help finance your IVF plan with our Friends and Family loan can be found in this Pregnantish article.
If my friend or family member applies for a Friends and Family loan how will I know if they are accepted?
+
If they are prequalified, we'll send an email to both you and your friend or family member with next steps. We can then move forward and if necessary provide funding within 48 hours.
Will my family member or friend who is paying know all about my IVF experience then?
+
You decide how much you want to tell your friend or family member about your IVF experience. Future Family will not share any information about our fertility treatment with anyone.
Find out how our Friends & Family Plan could help you
Get Started